NieR producer promises the series will continue as long as creator Yoko Taro is alive to work on it
I want this man jogging, meditating, eating his greens, all of it.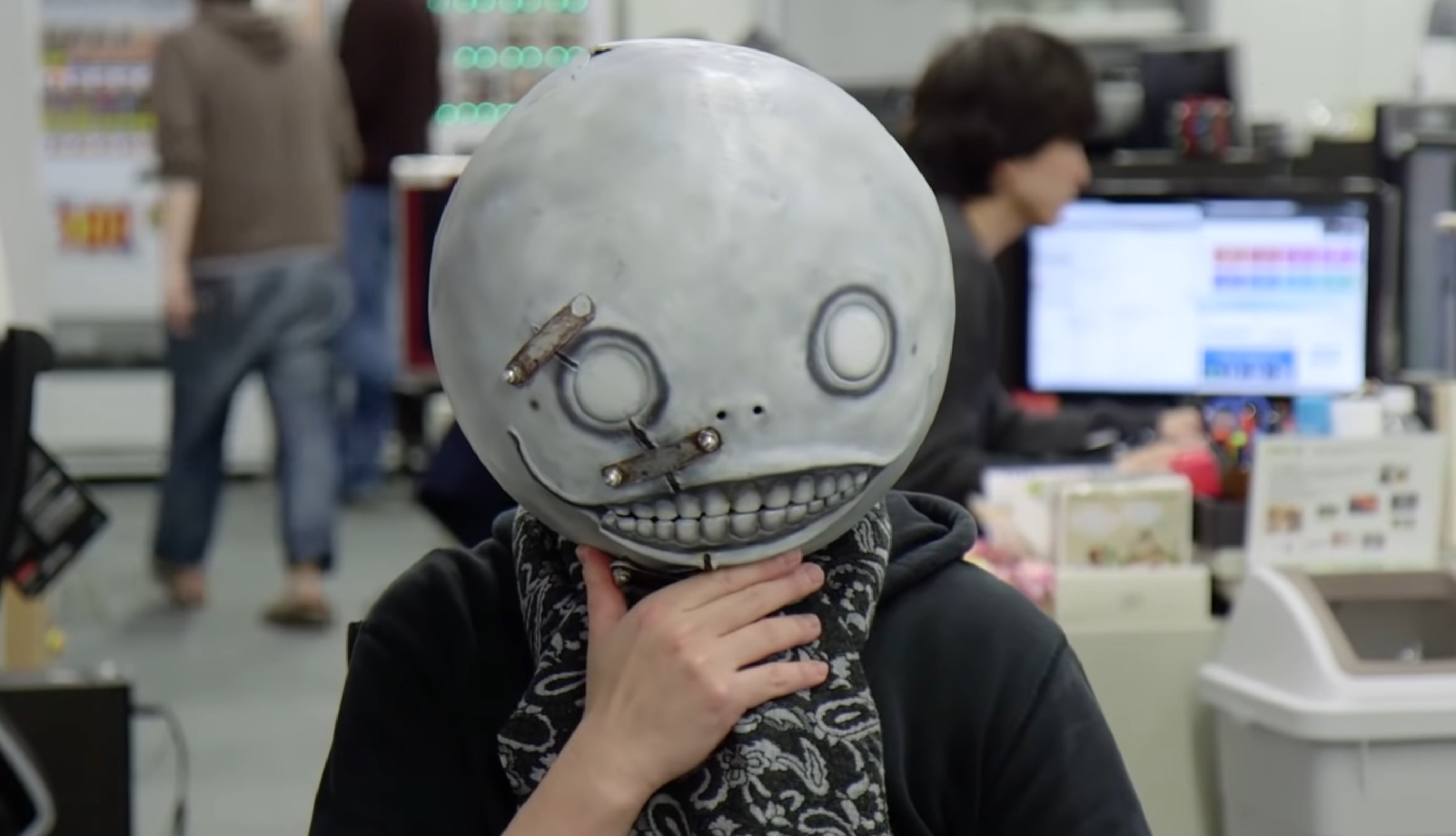 First reported by Japanese site 4Gamer.net and shared in English by Genki_JPN on Twitter, on November 16, NieR creator Yoko Taro and producer Yosuke Saito gave a presentation about the series as part of the South Korean G-Star conference. At the end, Saito promised that the series would continue as long as Yoko Taro was still alive and kicking, but they had nothing concrete to share at the moment.
The talk largely focused on the development of NieR: Automata, with intriguing anecdotes like how the game's distinctive character art was targeting a Japanese audience, with hopes that it would capture a "niche" market elsewhere. The two also dished on what they see as the competing, yet also complimentary demands of a game's producer versus a creative lead.
Operating off multiple machine translations of 4Gamer's reporting, as well as Genki_JPN's interpretation, Saito promises that the NieR series will continue as long as Yoko Taro is alive to work on it, but the two did not have more details to share. Saito did, however, allude to an as-of-yet unannounced collaboration between the two that he hopes they can talk about next year.
2017's NieR Automata put the series on the map as a heavy hitter, but it's easy to forget what a miracle that was: The 2010 original game received a tepid critical and commercial response, taking developer Cavia down with it. Even as a fan of that original game, there was a kind of "Wait, a sequel to this, of all things?" energy to Automata's original announcement.
The people yearn for NieR, but things have been relatively quiet (though not silent) since Automata's release. Aside from the modding hoax secret church thing, we got the excellent Replicant remaster of the first game, a Switch port of Automata, and the story-heavy free to play mobile entry, Re[in[carnation.
That's what makes Saito's promise so exciting to me⁠—further work in the NieR setting could very well mean another mobile game or even more live action stage plays, but in the context of a presentation on Automata's development, it gives me hope for a full-fat sequel some day. Until that time, though, I'll be excited to see the pair's upcoming project.
Qual é a sua reação?